Consent means the owner of the Personal Data used by a Controller (in cooperation with a (sub) Processor) in a project or assignment is conversant and agrees with the processing.
The Controller describes what Personal Data is processed by which Processors, for what, how long these data are used, how the will be cleansed / cleaned-up afterward, and how the owner can exercise rights.
PNO has written up the Data Subject's rights in Privacy Statement, Disclaimer, Netiquette, Cookie Policy, and General Terms & Conditions.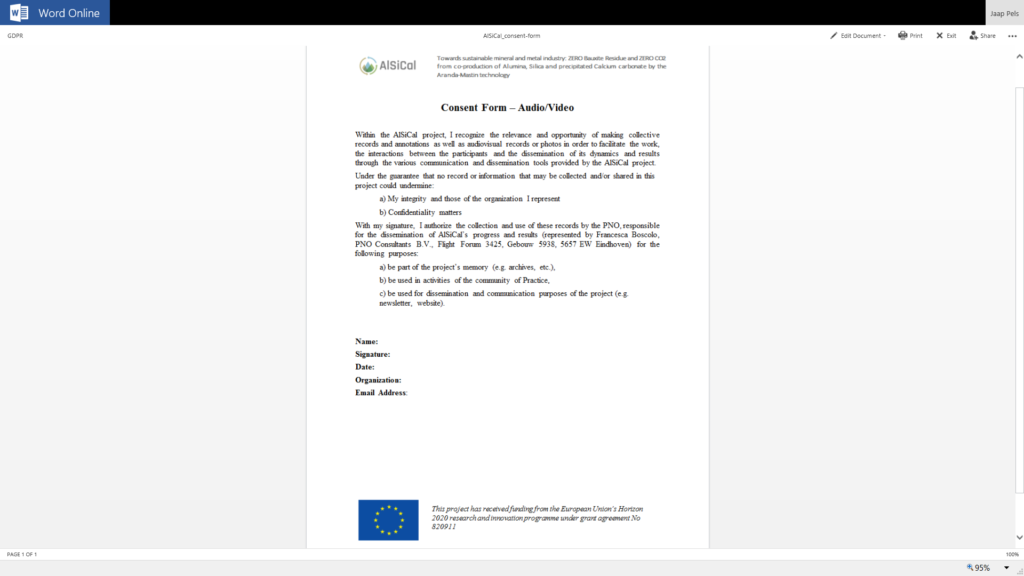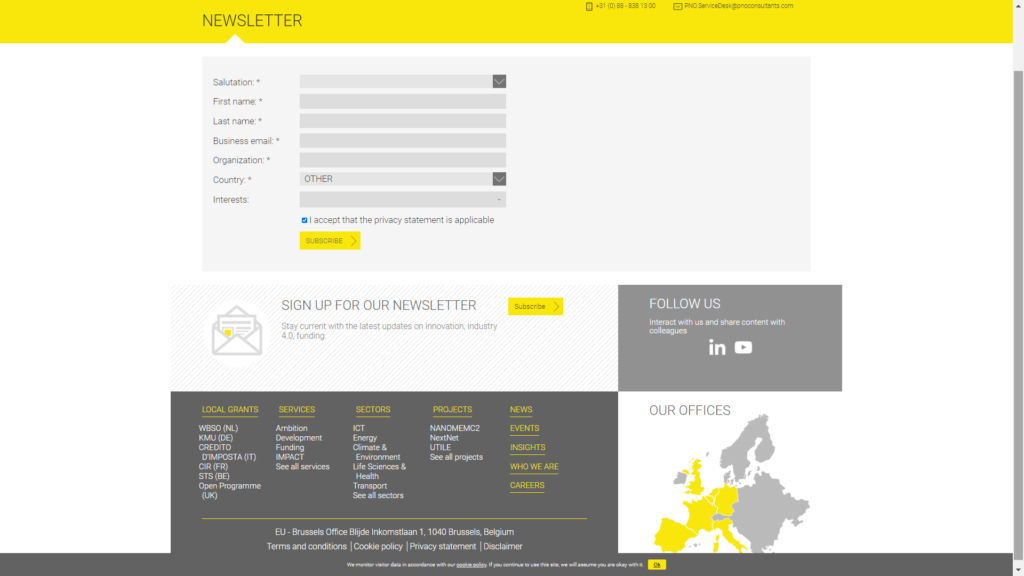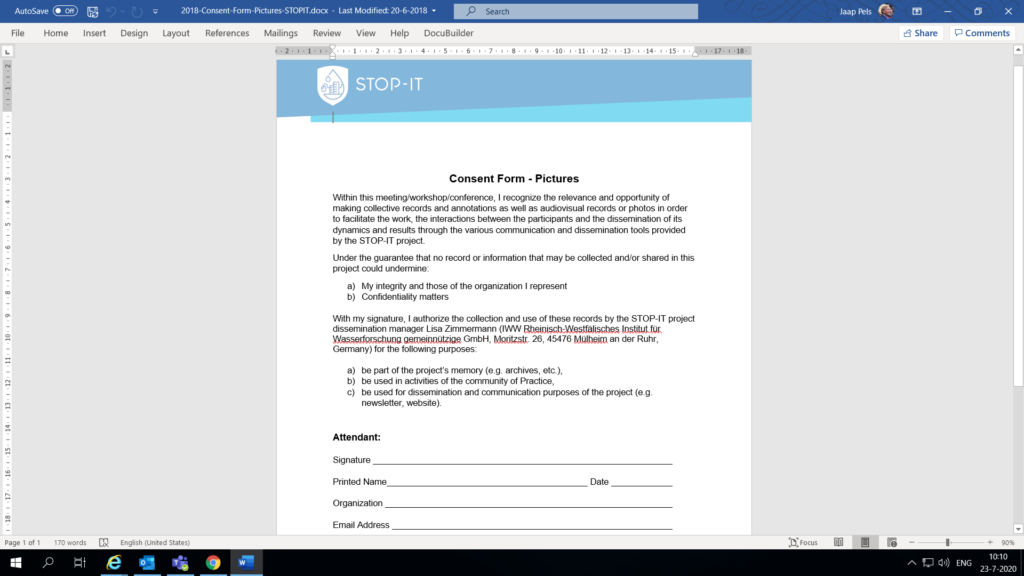 CONSENT FORM – PICTURES – AUDIO – VIDEO – PERSONAL DATA
MADFORWATER – FIFTH PROJECT MEETING, CHANIA, 28-30 JUNE 2018
Within this meeting/workshop/conference, I recognize the relevance and opportunity of making collective records and annotations as well as audiovisual records or photos in order to facilitate the work, the interactions between the participants and the dissemination of its dynamics and results through the various communication and dissemination tools provided by the MADFORWATER project.
Under the guarantee that no record or information that may be collected and/or shared in this project could undermine:
a) My integrity and those of the organization I represent
b) Confidentiality matters
With my signature, I authorize the collection and use of these records by the MADFORWATER project dissemination manager Valentina Cinti (Ciaotech Srl, Via Napoleone Colajanni, 4, 00191 Roma RM, Italy) for the following purposes:
a) be part of the project's memory (e.g. archives, etc.),
b) be used in activities of the Community of Practice,
c) be used for dissemination and communication purposes of the project (e.g. newsletter, website, participant listings in documents, etc.).
| | | | | |
| --- | --- | --- | --- | --- |
| Name | Email | Organisation | Date | Signature |
| | | | | |